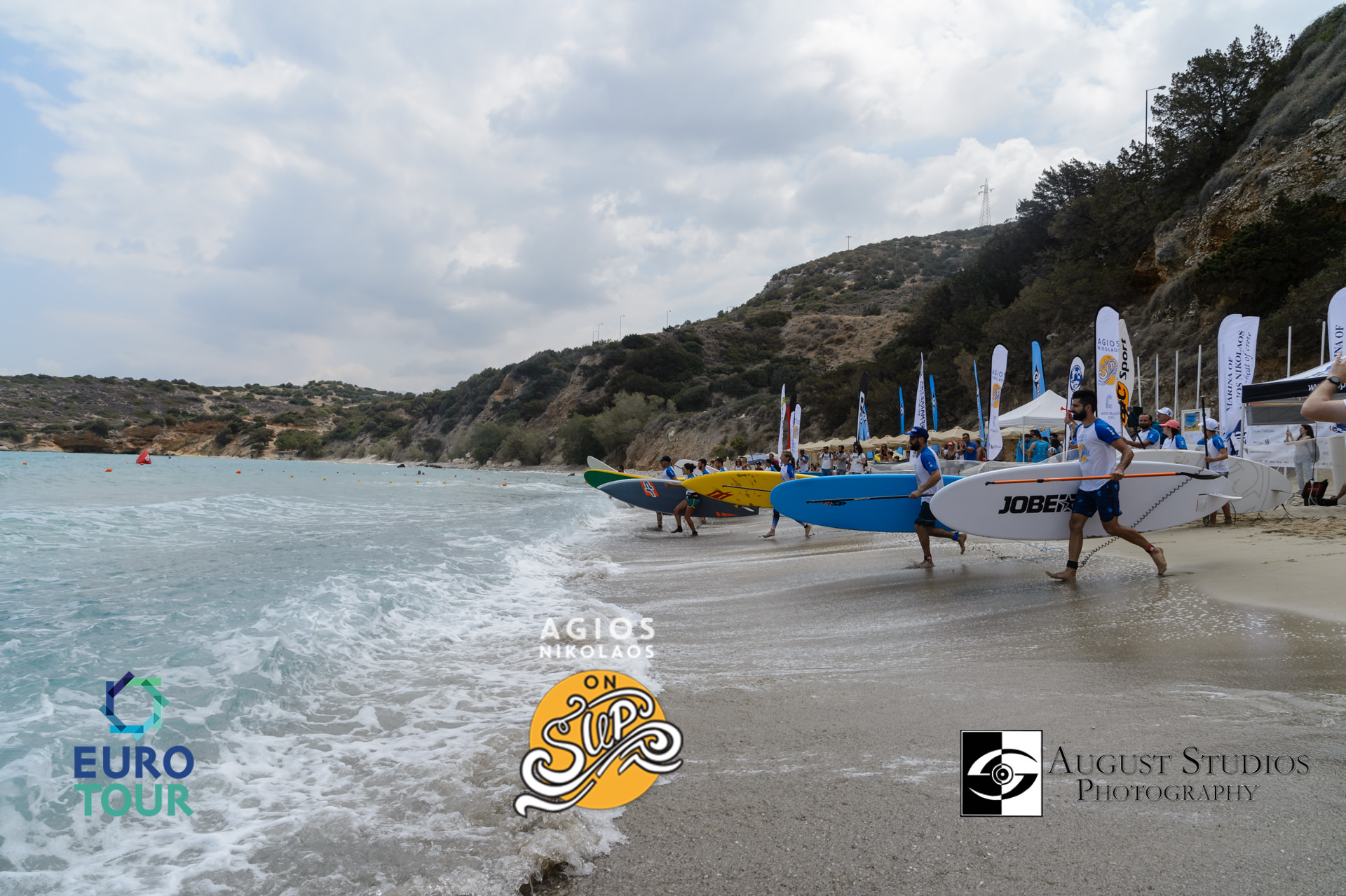 Hosted on the island of Crete in Greece, Agios Nikolaos on SUP is one of Europe's most popular stand up paddle boarding events.
One of the SUP Euro Tours Grand Slam events, consisting of a series of twelve events across Europe, Agios Nikolaos on SUP also counts as a qualifier to the ISA World SUP Championships and features a €12,000 prize pool.
Agios Nikolaos on SUP combines world class competition on Crete's flat clear coastal waters with the opportunity to experience local cultures and traditions in a weekend festival from 22-23 June 2019. Competitors can visit the traditional village of Exo Lakonia and experience the custom of Klidonas, enjoy Cretan music, partying and dancing around the fires in a colorful series of acts.
Back to the race track, competitors can sign up for pre-event training sessions and masterclasses with World Champion SUP Athlete, Michael Booth.
As media partner, ICARUS Sports has been appointed to cover distribution including TV News, online media and features in The Outdoor Sports Show magazine.
"Another year, and another great SUP event," commented Nick Dimitropoulos, ICARUS Sports Sales Director. "Agios Nikolaos SUP remains at the forefront of great events and we are really looking forward to distributing what will be outstanding content from the race."
Photo Credits: August Studios Photography