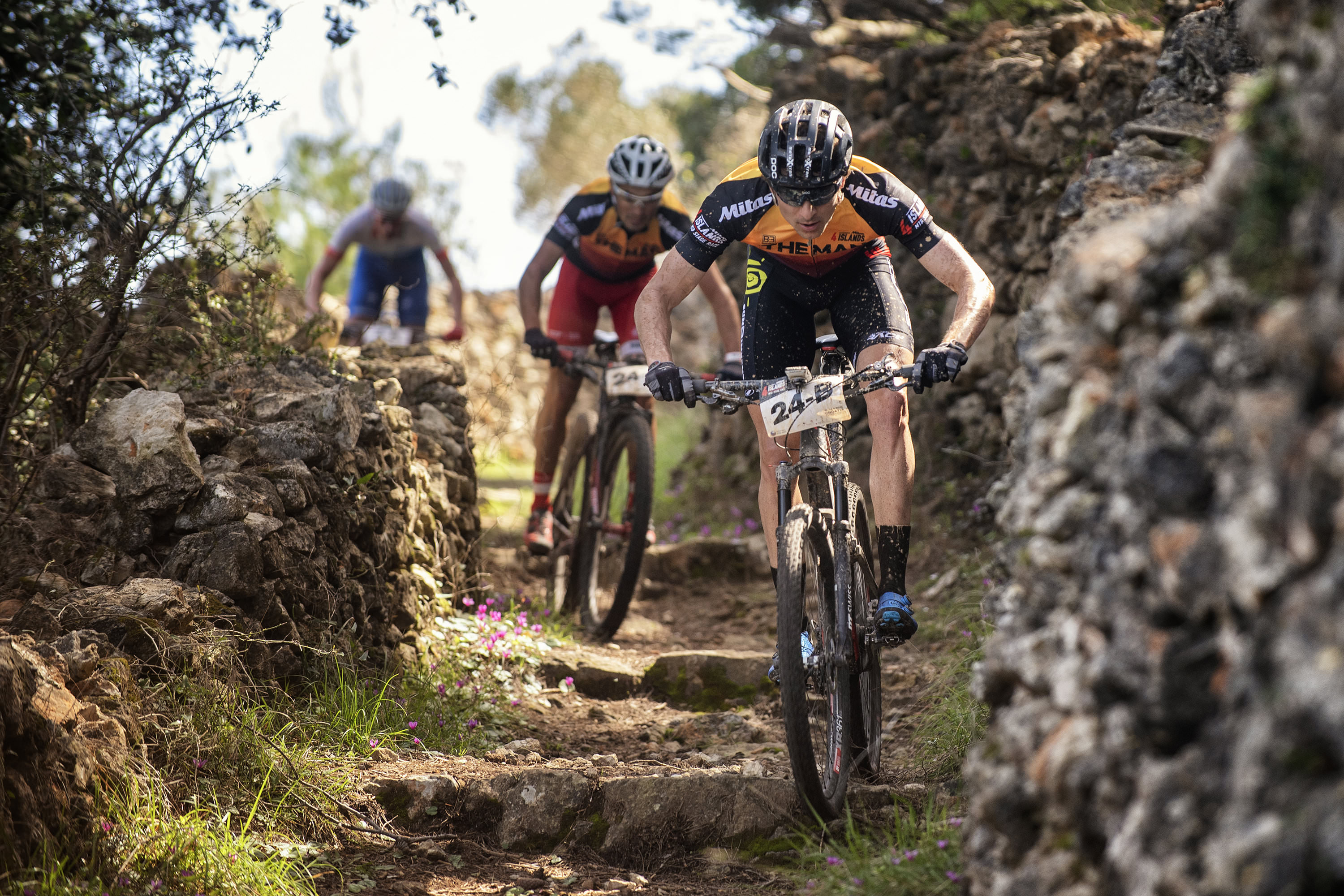 Mitas 4 Islands pitches pairs of riders against other teams over 5 days of mountain bike racing in some of Croatia's most stunning islands from 9-13 April 2019.
In a battle where only the most persistent challengers come out on top, racing features technical riding in a mix of breath taking rocky terrain, forests, olive orchards and dirt trails on the stunning islands of Krk, Rab, Cres and Lošinj. Pushing riders from sea level through to steep uphill sectors and spectacular vantage points, each Mediterranean island offers its own unique landscape and race features. Starting block positions for stage one of Mitas 4 Islands on Krk are determined by results from the 20km prologue race.
Recognized by Union Cyclise Internationale (UCI), Mitas 4 Islands has attracted over 470 riders from around the world to compete across the men, women and mixed pair divisions for podium glory, prize money and UCI ranking points. The overall race takes in around 270km of mountain biking and climbs up to 5,000m, with riders transported by ferry between the islands.
ICARUS Sports is the official media distribution partner and will be delivering highlights to social media and inflight entertainment, as well as in the TV sports magazine, The Outdoor Sports Show, with a broadcast reach extending to over 160 nations.
"The race concept is great, amazing scenery, fierce racing and memorable social," said Alkis Fakiris, ICARUS Sports Sales and Project Manager. 
Photo Credits: Mitas 4 Islands